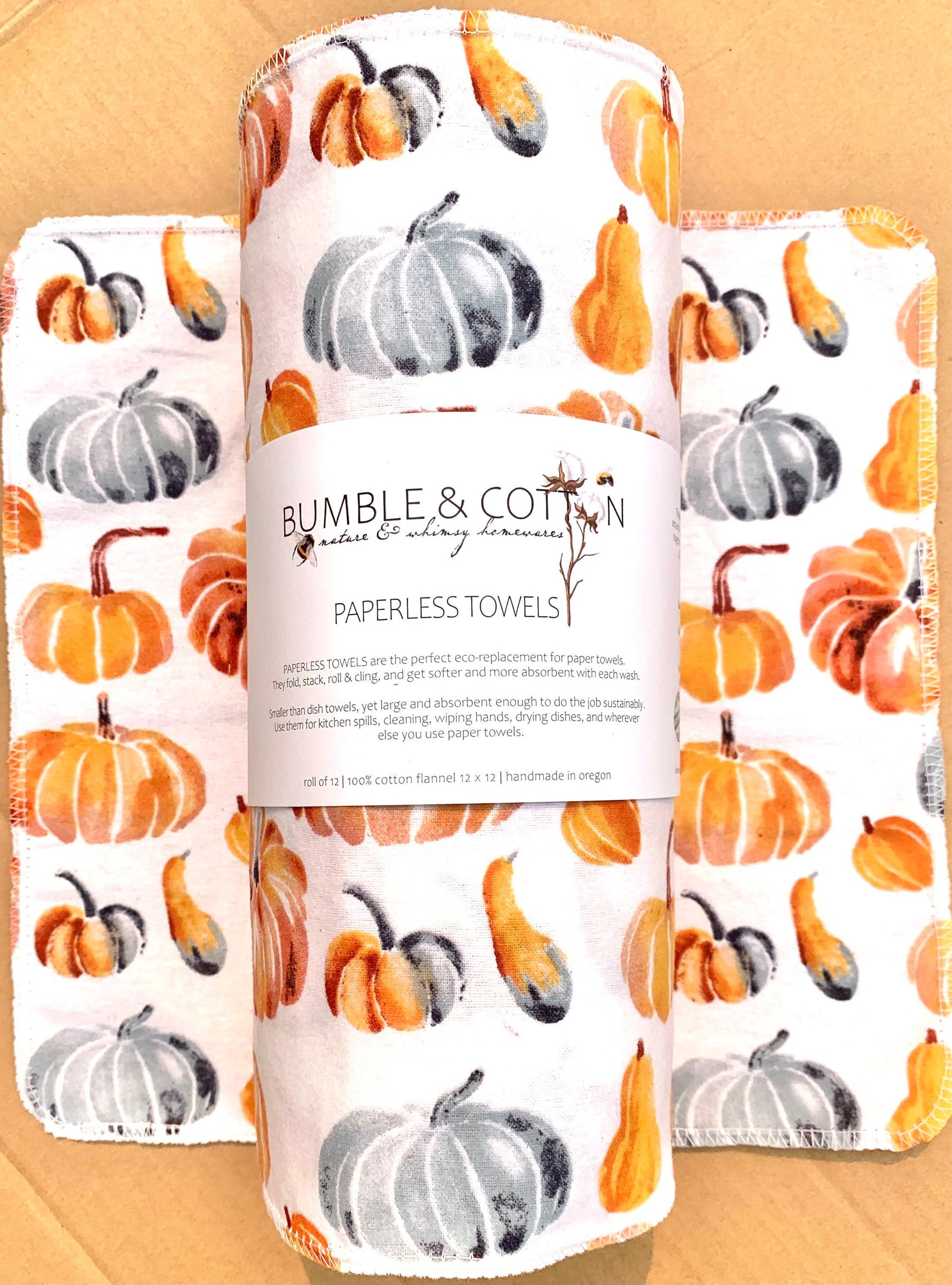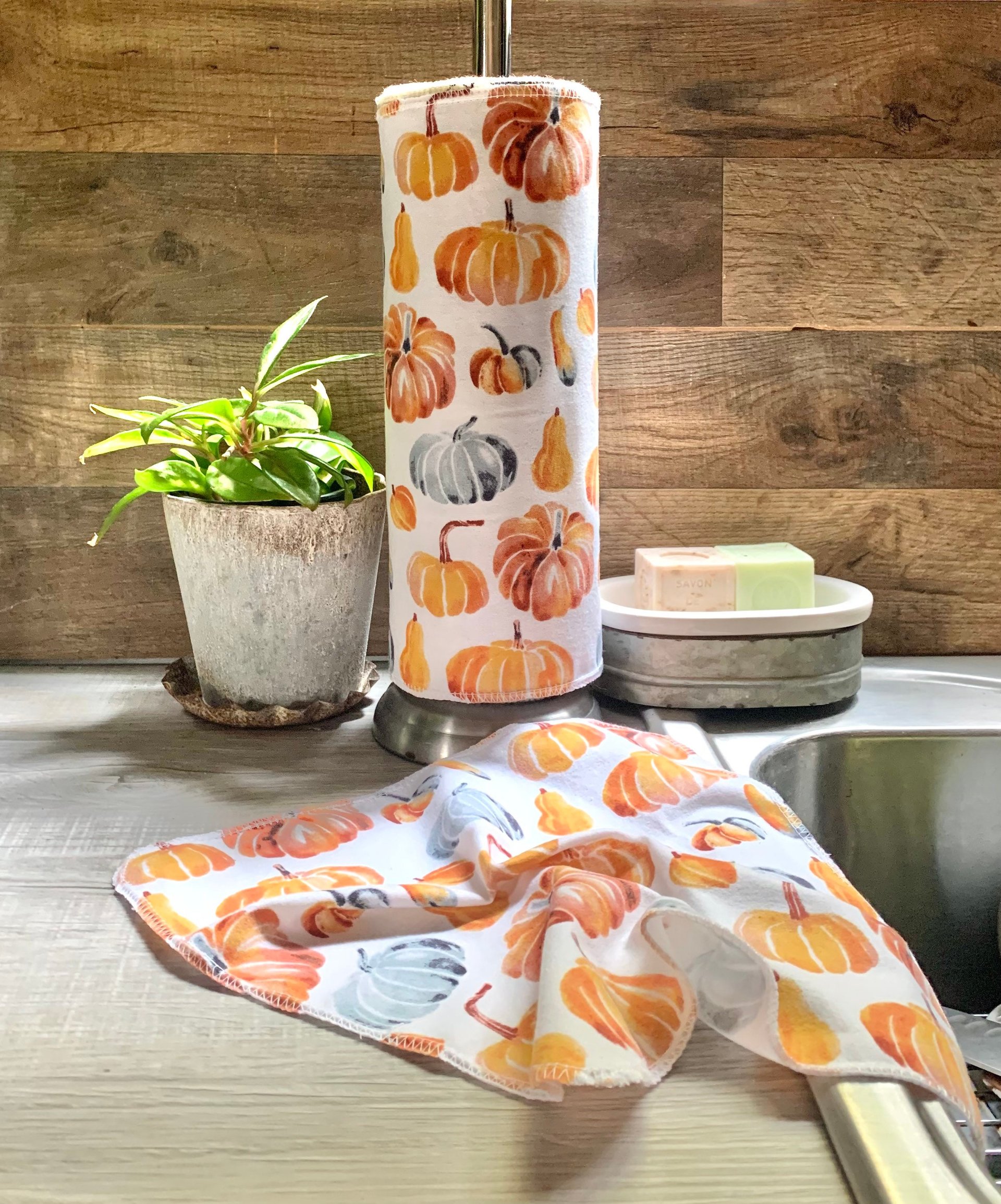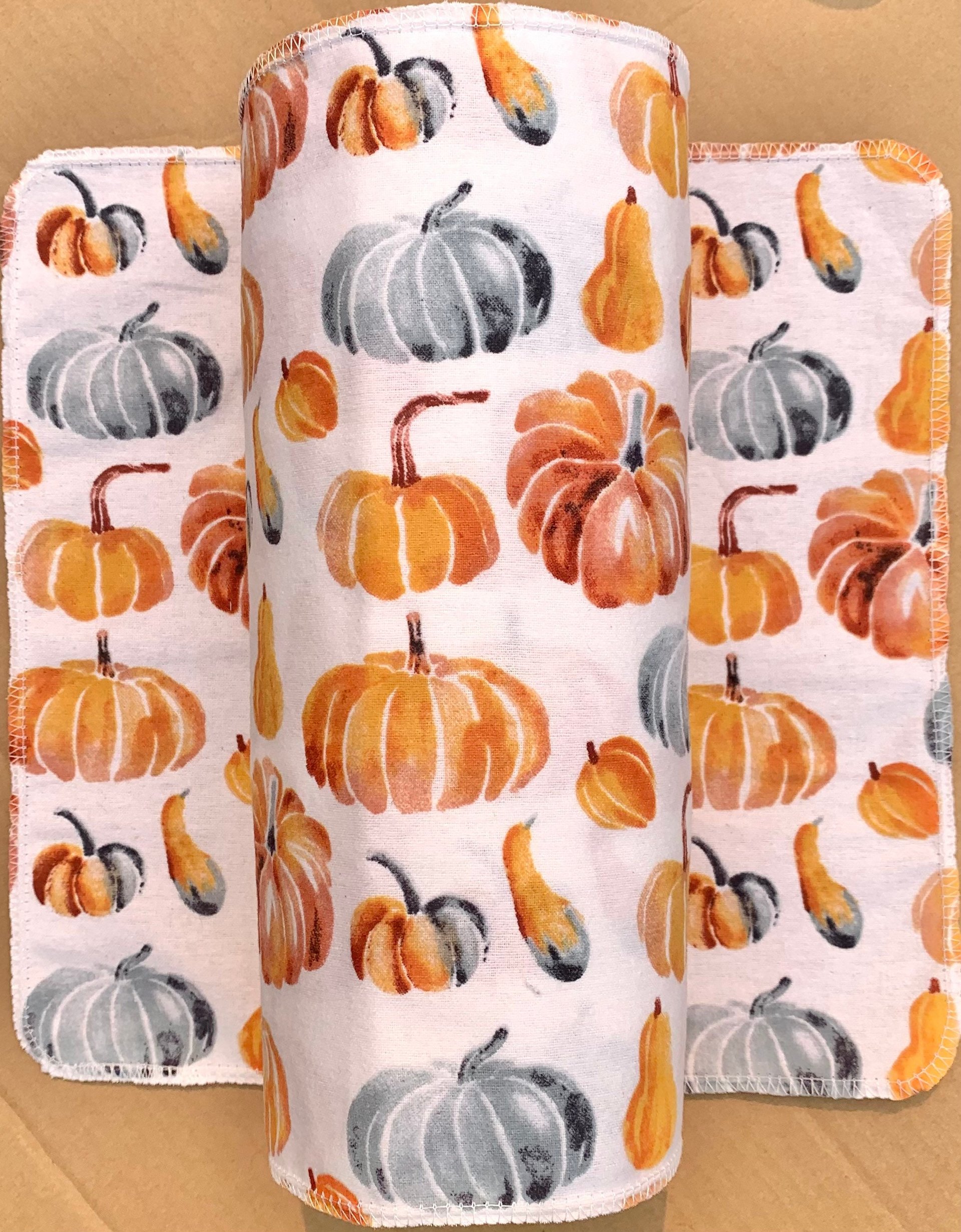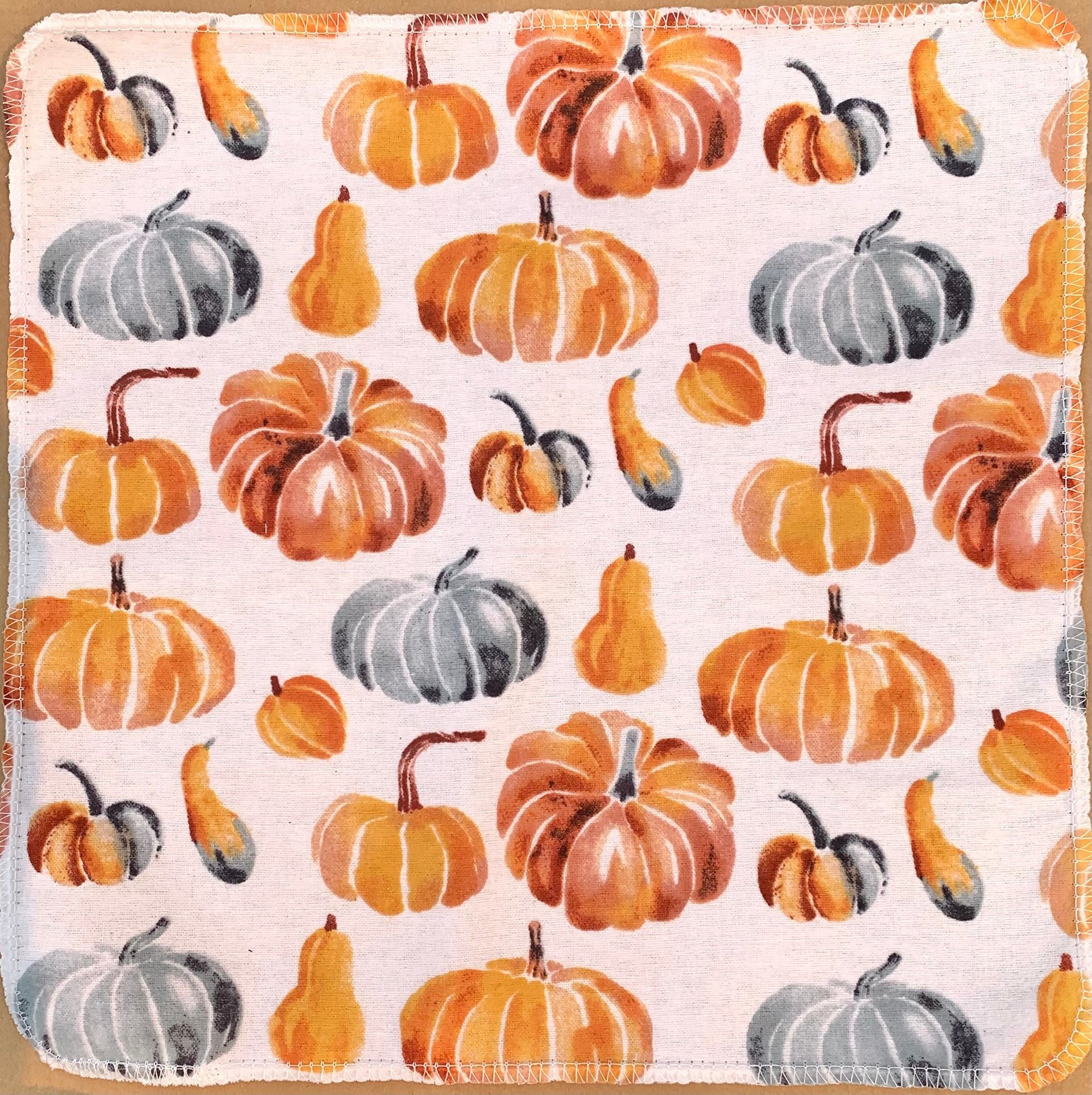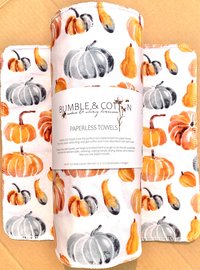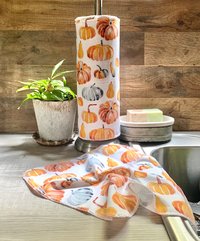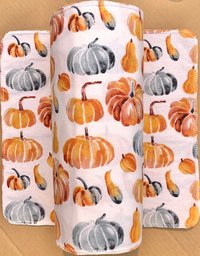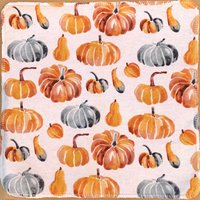 Pumpkins Paperless Towels || Unpaper Towels || Eco Sustainable
PAPERLESS TOWELS are the perfect eco-replacement for paper towels. They fold, stack, roll & cling, and get softer and more absorbent with each wash.

Smaller than dish towels, yet large and absorbent enough to do the job sustainably. Use them for kitchen spills, cleaning, wiping hands, drying dishes, cloth napkins, even baby wipes or wherever else you use paper towels.

These Single-Ply Paperless Towels easily roll up around an empty paper towel roll and naturally cling together to use with a regular paper towel holder. Cut into 12"x12" squares, edges are finished with a 4-thread overlock stitch for durability and to prevent fraying.

THIS LISTING IS FOR
Pumpkins print on a white background (you choose size/style):
🎃Paperless Towels (roll of 12) 12x12

VARIATIONS for your Paperless Towels to choose: Rolls of 12 OR 6-Packs:
•ROLLED: Each paperless towel is individually rolled together onto a recyclable sturdy cardboard tube.
•UNROLLED NO CARDBOARD TUBE: Your Paperless Towels will arrive to you stacked together and wrapped in our wonderful eco-friendly packaging.

100% cotton flannel • expect shrinkageto occur

Machine wash cold • do not use bleach or fabric softener • tumble dry low • cool iron

PLEASE NOTE: Regarding SHIPPING CHARGES
At times Etsy doesn't calculate postage correctly, then a refund of partial shipping charges may apply.